The Epson EH-LS10500 Laser Projector with free home installation by UK Home Cinemas.
See it perform in our Berkshire demo room (please call to arrange your visit).
Bring a state-of-the-art movie theatre experience to your home with Epson's groundbreaking EH-LS10500 laser projector. Featuring revolutionary 3LCD Reflective laser projection technology, this high-definition projector delivers phenomenal image quality and colour brightness that elevates any screening to an enthralling cinematic experience. Combining 3LCD Reflective panels and a dual laser light source, the EH-LS10500 laser projector delivers the blackest blacks and bright, true-to-life colours with one of the widest colour gamuts in the industry. With 4K Enhancement Technology all of the subtleties that the filmmakers originally captured suddenly become visible in beautiful, crisp clarity. We have noticed that the quality of the optics on the EH-LS10500 laser projector exceeds that of some of it's competitors, including some at a higher price point. This makes it possible to achieve a particularly crisp sharp image and it's easy to find the correct point when adjusting the optical focus. The EH-LS10500 laser projector achieves outstandingly dark black levels.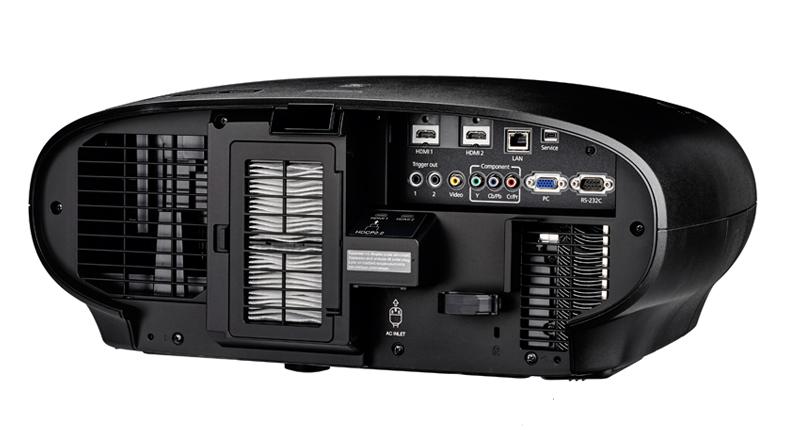 The EH-LS10500 laser projector features a dual laser light source. The laser engine's long lifespan of up to 30,000 hours provides virtually worry-free operation. And, there's no waiting for the projector to warm-up or cool down — the projector reaches maximum brightness and turns off almost immediately. High-speed contrast control ensures both bright and dark scenes look their best. if you order your EH-LS10500 projector from UK Home cinemas We include our home installation service. Home installation of the EH-LS10500 laser projector includes detailed technical planning and consultation in advance, supply and delivery of a top quality ceiling or a wall mount, and up to 8 Metre HDMI 2 cable. Other requirements can be accommodated, for example if you ask us in advance to supply and install a screen on the same day as the projector, the screen installation work can be done at no extra cost. Please let us know how we can help.