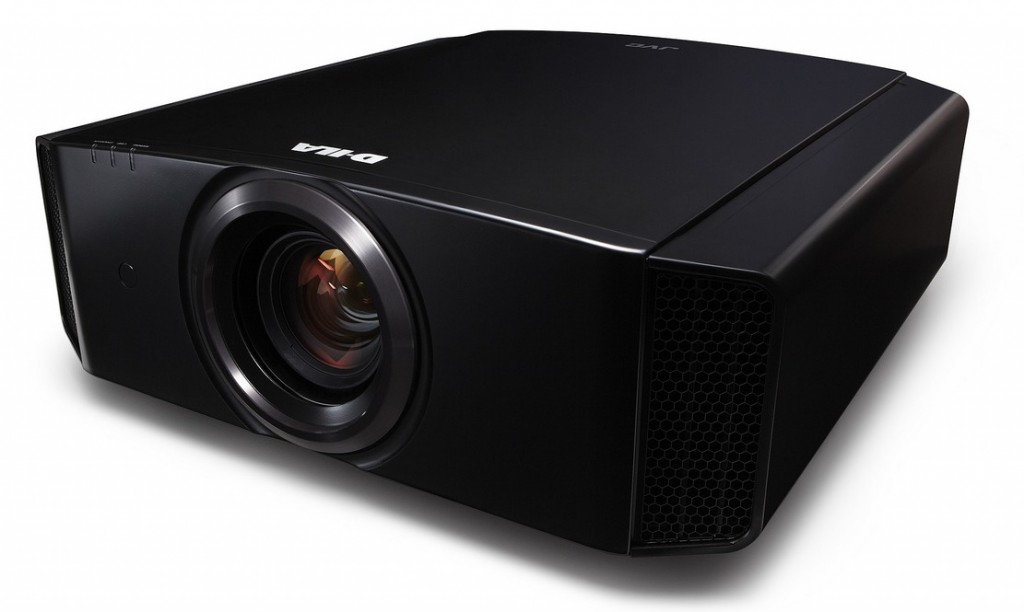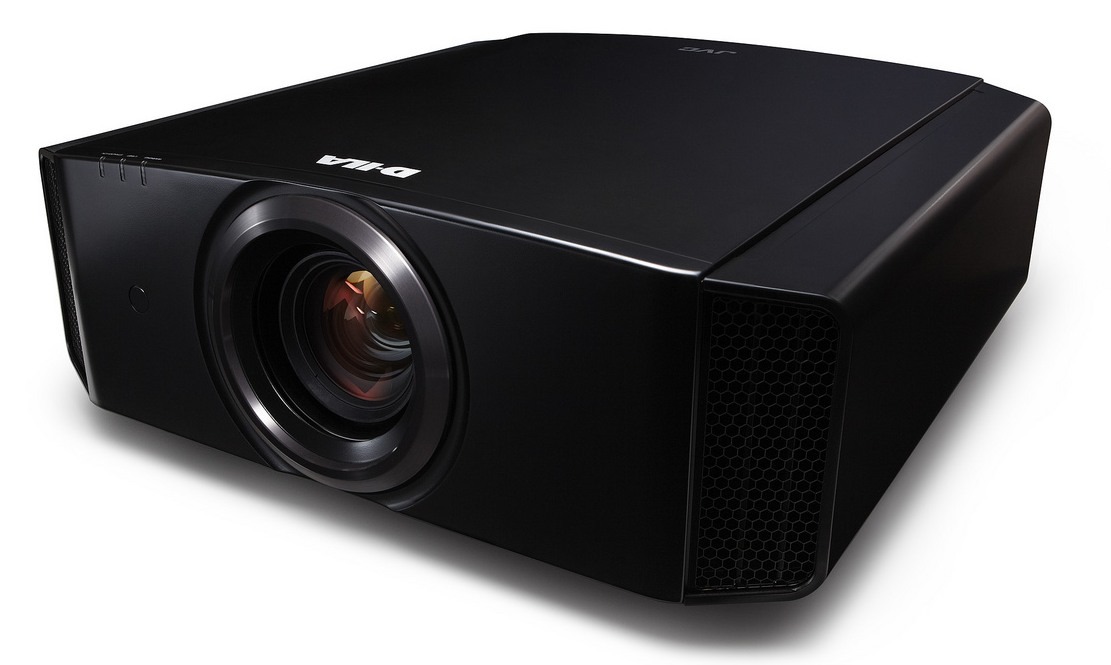 The JVC-DLA-X700 Projector with installation by UK Home Cinemas.
Available in either black or white cabinet colour, the JVC DLA-X700R projector uses three sixth generation JVC D-ILA imaging devices. This new device features a pixel gap that's 40 percent narrower than the previous chip for a smoother picture, a 10 percent improvement in light efficiency for a light output of 1,300 lumens, and improved native contrast, which is also enhanced by a new, third generation wire grid optical engine. As a result, native contrast ratio for the DLA-X700R is 120,000:1. To further boost contrast, JVC has developed a user-selectable Intelligent Lens Aperture. When engaged, JVC's Intelligent Lens Aperture produces deeper black levels while maintaining white levels superior to what's delivered by competing projectors using a dynamic iris. As a result, the projector achieves a dynamic contrast ratio of 1,200,000:1.  JVC's 4K e-shift technology was first developed to up convert and scale 2D HD content to 4K. With a 4K input, this projector can now process 4K signals as well, to deliver a smooth, detailed image. Picture performance is further optimized by a new Multiple Pixel Control (MPC) processor with eight-band detection. The MPC processor offers four presets plus an Auto setting that automatically selects the best upconversion process by detecting the refresh frequency of each pixel. Picture quality is also enhanced through a new Clear Black feature that provides local area contrast enhancement, and improved Clear Motion Drive (CMD 3). CMD 3 uses a new LSI and new algorithm to deliver a significant improvement in motion artifacts on diagonal lines on 4K and 2K 2D content and 2K 3D content.  The DLA-X700 has THX 3D display certification and has an ISF C3 mode.
Other new enhancements on this model are: Two memory settings for pixel convergence that can be used to store correction settings for external lenses, a new smartphone app that provides remote control of the projector, including picture settings.
Key features carried over from the 2013 line include: compatibility with RF active shutter glasses for 3D viewing rather than IR technology to offer more stable synchronization and extended range while avoiding possible interference with IR-controlled devices. Five Lens memory settings, these store custom focus, zoom and horizontal/vertical lens shift position. This allows a constant height display of 4:3, 16:9, 2.35:1 or any other scope content without an additional anamorphic lens. also available with optional 3D kit , please ask for details.
We will bundle the JVC DLA-X700R Projector with installation which includes ,delivery, a ceiling or a wall mounting bracket, and up to 5 Metre HDMI cable (upgradeable to a longer cable). Other requirements can be accommodated please let us know how we can help.