Home cinema Installers in Berkshire – Multi room Audiovisual Specialists – Traveling far and wide for our clients.
UK home cinemas and home automation is a trading name for 1080 integration limited, we are home cinema installers in Berkshire. We are a small company but our proven ability to install superb cinema room and audiovisual solutions at reasonable cost, has resulted in projects all over the country. We are specialists in multi room music installation and user friendly control solutions. You will see from our google reviews (on the right of this page) that we  always go the extra mile to delight our clients. We may be home cinema installers in Berkshire but we have reviews from Clients as far afield as Yorkshire, east Anglia, and Cambridgeshire. We have installed home cinemas for people from all walks of life ranging from world famous musicians to international bankers, Vets, hairdressers and specialist doctors. We have clients who work as specialists in the movie industry creating the films which we all love to watch. Many of our clients would not class themselves as outstandingly wealthy, but they invariably have imagination and passion for movies, music or sporting events and they know the pleasure that a superb home cinema or music system will bring to their families. UK home cinemas – Home cinema installers in Berkshire – was formed by two former members of Sony's broadcast and professional system integration dept. Both have many years experience delivering system integration projects for major broadcasters including the BBC, Sky, Pinewood Studios, ITV London Studios as well as  large audiovisual systems for public venues such as the Emirates Stadium and the Royal Opera House.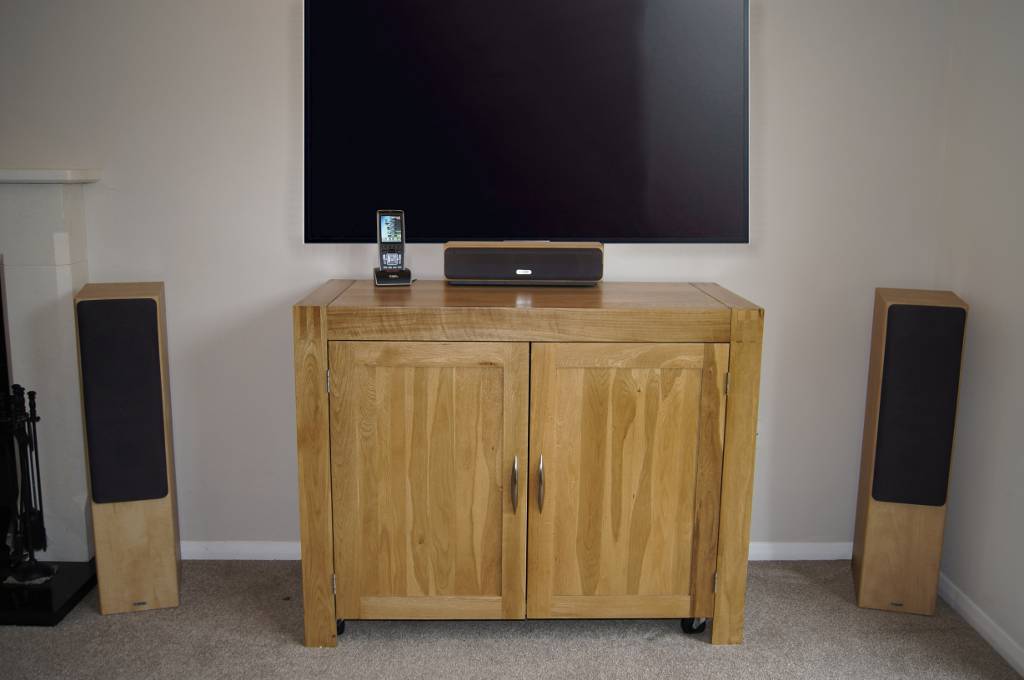 We are home cinema installers in Berkshire – Passionate about images and sound
Our Founders both have a passion for high quality images and sound and a desire to install home automation systems and home cinema which are a delight to use. Home cinema used to be something which our founders did as a personal interest. It's great to make your living doing something which you love and are passionate about, so UK Home Cinemas was formed in order to bring the build quality and technical excellence found in most broadcast systems to the home cinema and home automation market.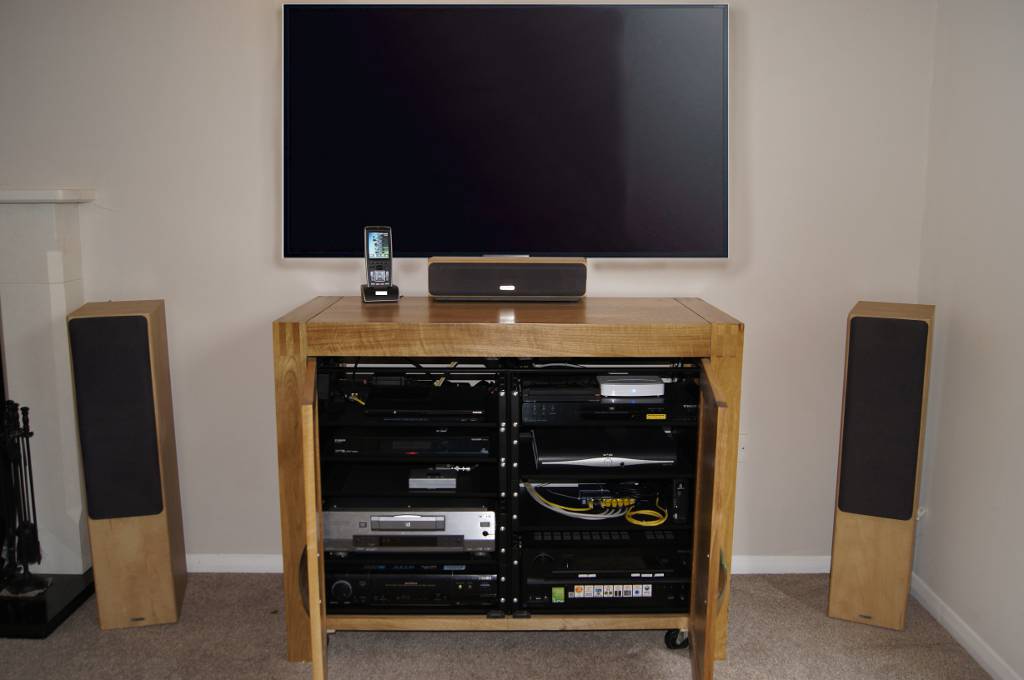 Home cinema installers in Berkshire – delivering user friendly RTI control
There are now many ways to receive, store or distribute images and sound around the home, but in many cases the user would need to be an expert in information technology to get the full benefit. Many products are designed to be user friendly and some even come with free apps to control them, but once you connect several products together they still become complex to use.
We are Home cinema installers in Berkshire with a mission to provide the solution to this complexity, because our systems are always designed to be controlled as a whole system , rather than as individual products. You only need one remote control and we program it to control everything so easily that your Grandmother could use it. We use wireless technology to minimise the number of cables. These features come as standard in our system packages.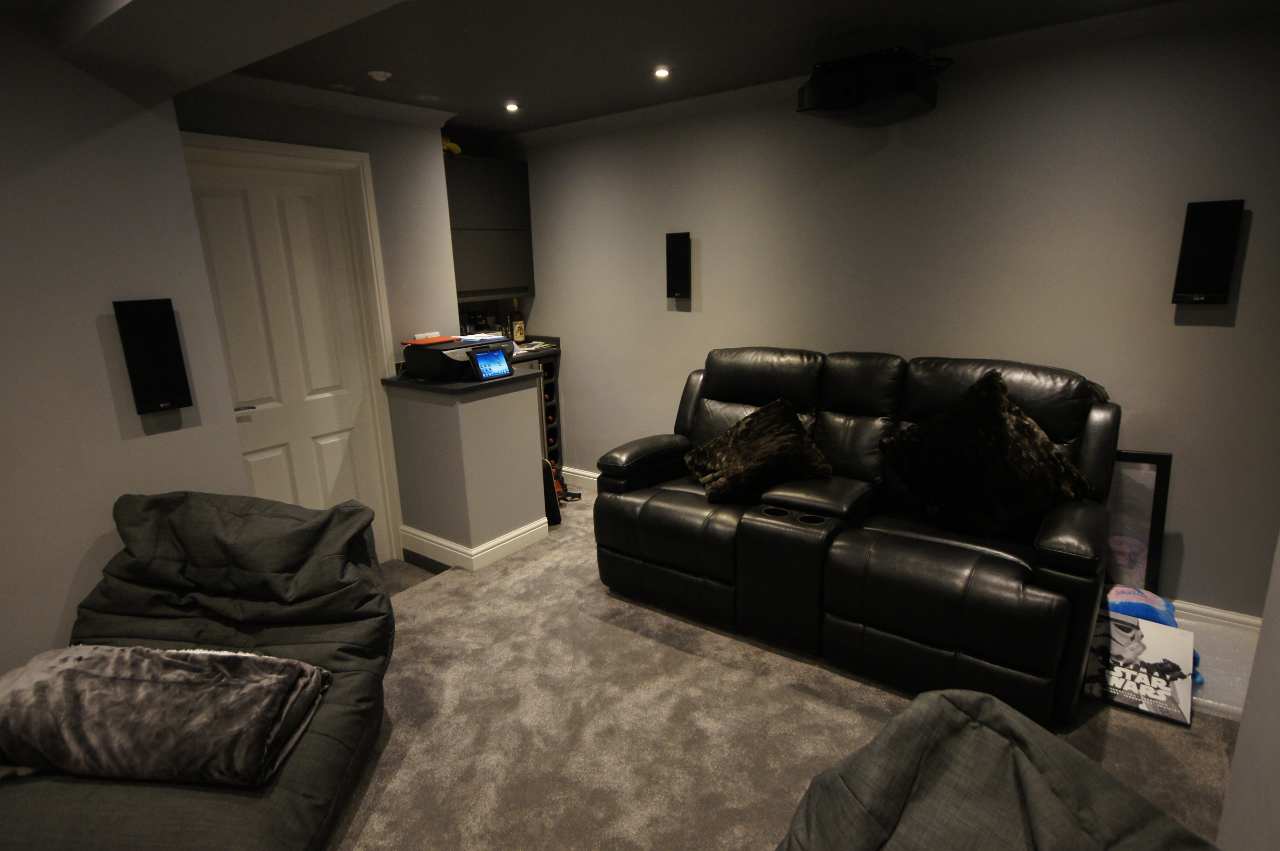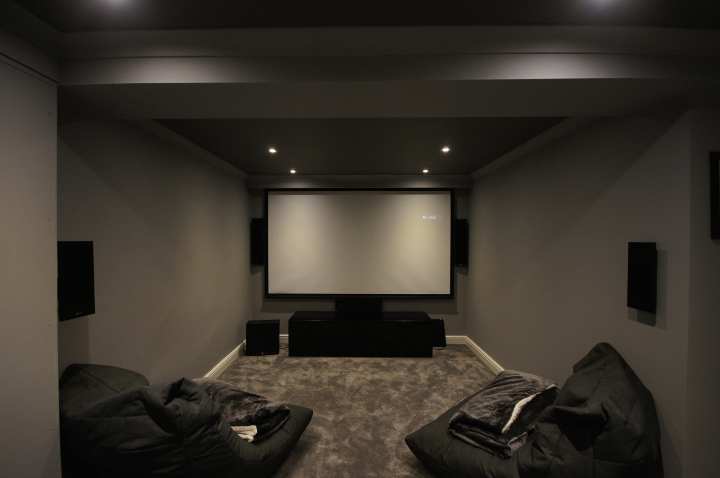 The best home cinemas – from home cinema installers in Berkshire, Surrey, London and the UK
As home cinema installers in Berkshire, We tailor our bespoke home automation systems (and our packages) to meet your exact requirements.  Bespoke furniture, to your chosen style and finish, can be provided to hide the equipment and wiring. speakers can be hidden in your ceiling or walls. High brightness projector can be installed in your lounge with a motorised screen so that when you are not watching, it can virtually disappear.
Our Marketing strategy is based on the rule that word of mouth is king, so our clients must be delighted with everything that we do. We will always do our best to exceed your expectations.