The Sony VPL-XW5000 with installation.
Sony's VPL-XW5000 is a true 4K native SXRD projector, which has three native 4K panels (one for each of the primary colours).
This state of the art projector model uses 4K SXRD technology based upon the technology which Sony initially introduced for their highly regarded range of 4K commercial cinema projectors.
This model brings Native 4K panel based projection to a new and much lower price point than has been seen previously. This projector has many of the features of its larger and more expensive brothers.
The VPL-XW5000 delivers a Dynamic contrast ratio of ∞:1 and image brightness of 2000 lumens.
Sony includes a 3 Year Sony prime support contract with this projector or 7000RTB.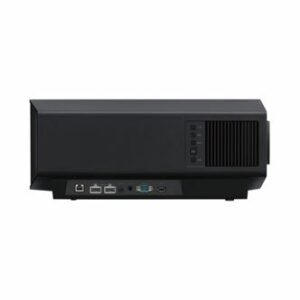 We bundle the Sony VPL-XW5000 with installation which includes technical planning, supply and delivery of a top quality ceiling or a wall mount, and up to 5 Metre HDMI 2 cable, surface run from the from the location of any existing source devices. Rounded profile mini trunking can be used if desired. Other requirements can be accommodated, please let us know how we can help.